A Gen WOW Girl is someone who:
W

ants to be the best person she can be

O

ffers the knowledge she learns to others

W

illing to step up and step out to make a positive impact in the world

W

OW Girl Promise:
We're WOW girls. Leading to Succeed. Stepping up to make the world a better place to be. We're WOW girls. Open to the positive and life's possibilities. Always striving to be the best that we can be.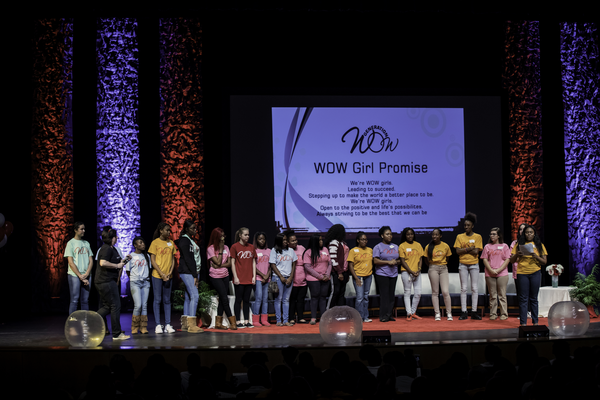 Generation WOW is where teen girls, such as yourself, will be inspired to laugh, learn, lend a hand and connect during a very special afternoon created just for you! It's a time where the leaders of tomorrow -YOU, have a unique opportunity to connect with the leaders of today. You will leave feeling inspired and ready to take on the world with your new friends and an amazing mentor.
At the next Generation WOW event you will meet like-minded girls that will help you enjoy an event filled with real life "Started from the Bottom, Now we're Here" (thanks Drake) stories, a panel about "What I would say to my younger self", "AHA" moments that will make you look at the world differently, and "The Geraldine", a mentor walk where you will have the opportunity to walk and talk with the women of Jacksonville who have great life experiences and who want to help support your dreams. You don't want to miss out on this day and to help spread the word and share your creativity. "Follow" and "Like" #GENWOW on Twitter, (@Generation_Wow) and Facebook.