Generation WOW 2015
The Positive and the Possible
Where the Leaders of Today Meet the Leaders of Tomorrow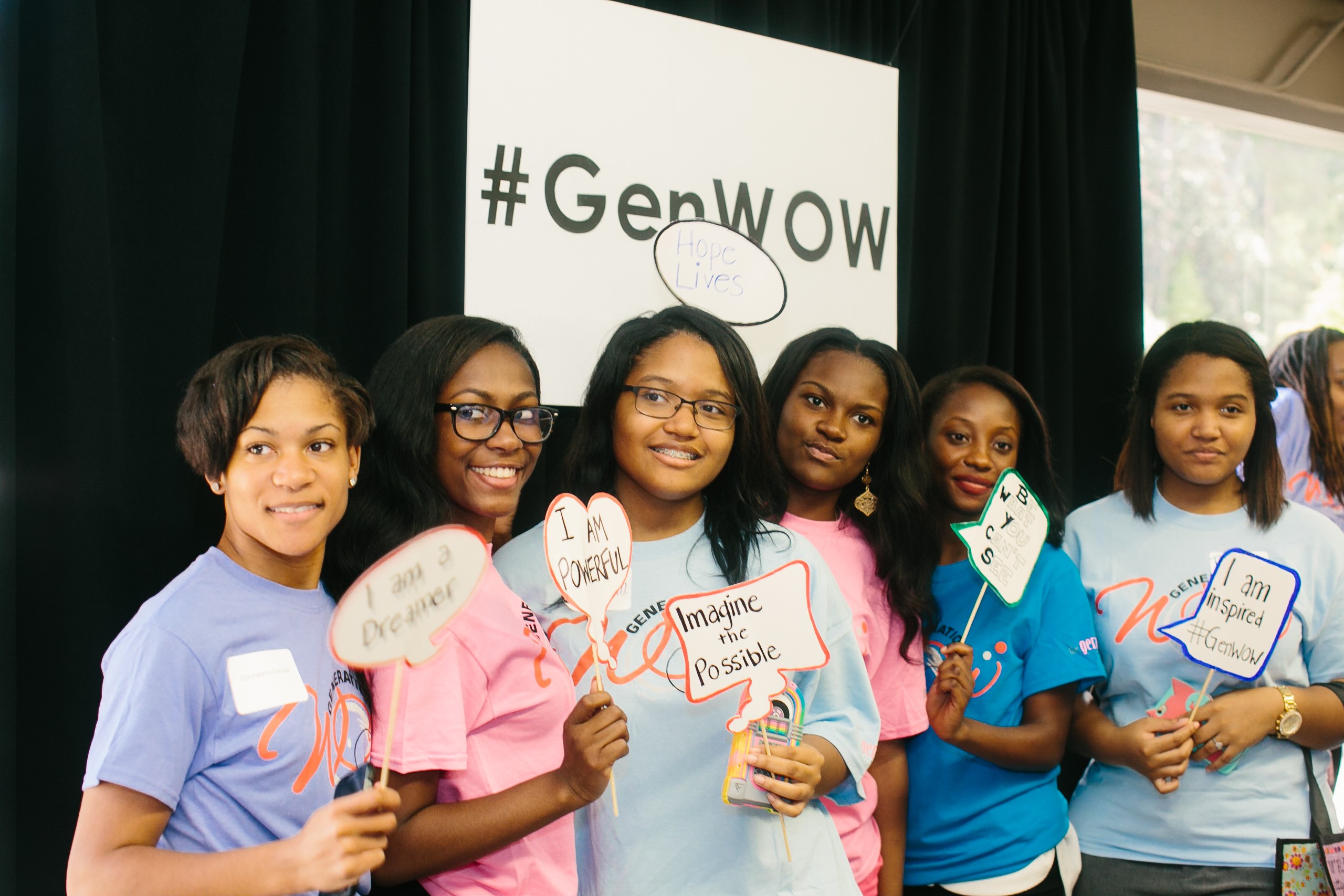 On November 4, 2015, over 300 high school girls and 100 women mentors came together for our third annual Generation WOW. Our forum of connecting the leaders of today with the leaders of tomorrow is a powerful platform that resonates with our community. Interest in participating in this event grows every year and this year the event sold out more than a week in advance as we filled each seat with girls from over 30 high schools representing three different counties.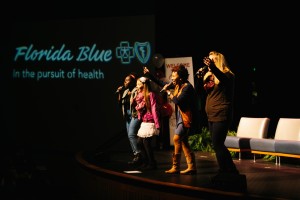 Tina Wilson and her group of young women singers took the stage to set the tone for an upbeat day of fun and learning. Tina, along with three of her musical team members, wowed the crowd when they sang "Fight Song".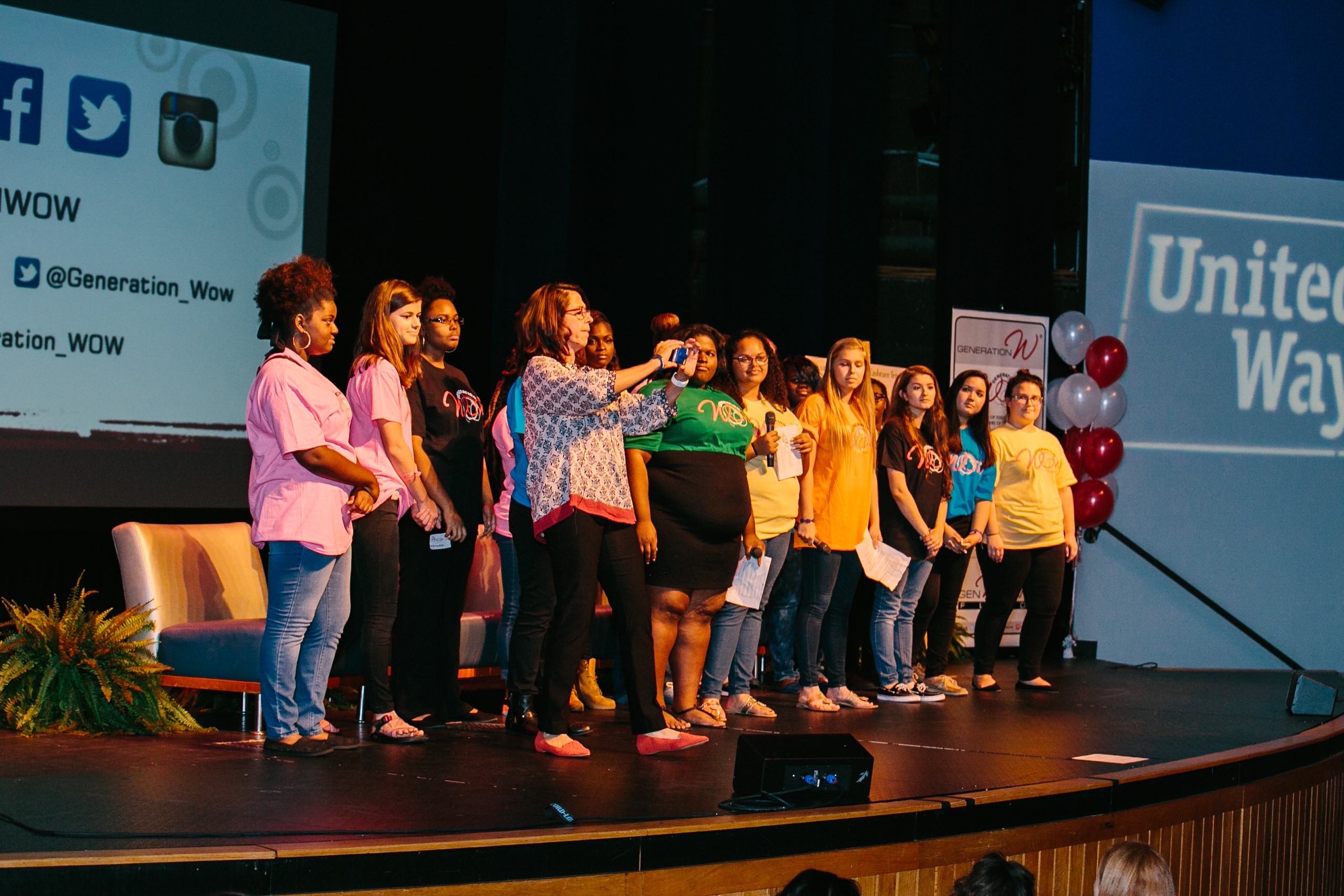 The WOW Leadership Team welcomed everyone with a testimonial about who a WOW Girl is and how to get involved with the planning of future events. They shared some details about the day and what to expect in the coming hours.
Dr. Robyn Silverman got the crowd fired up when she demonstrated to the girls how much power is in the power of WE. Her incredibly upbeat talk got everyone talking about "I AM".
"I am enough."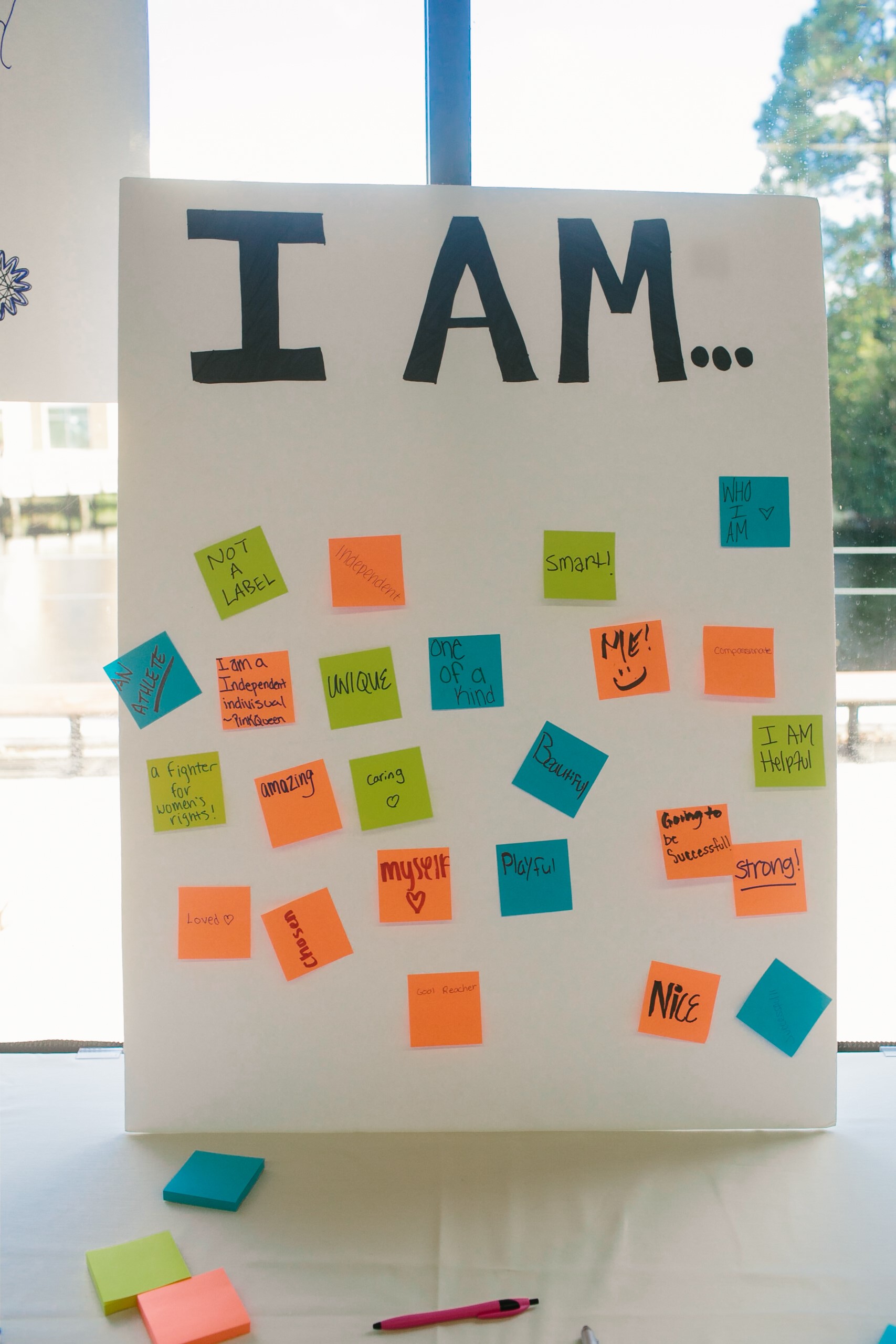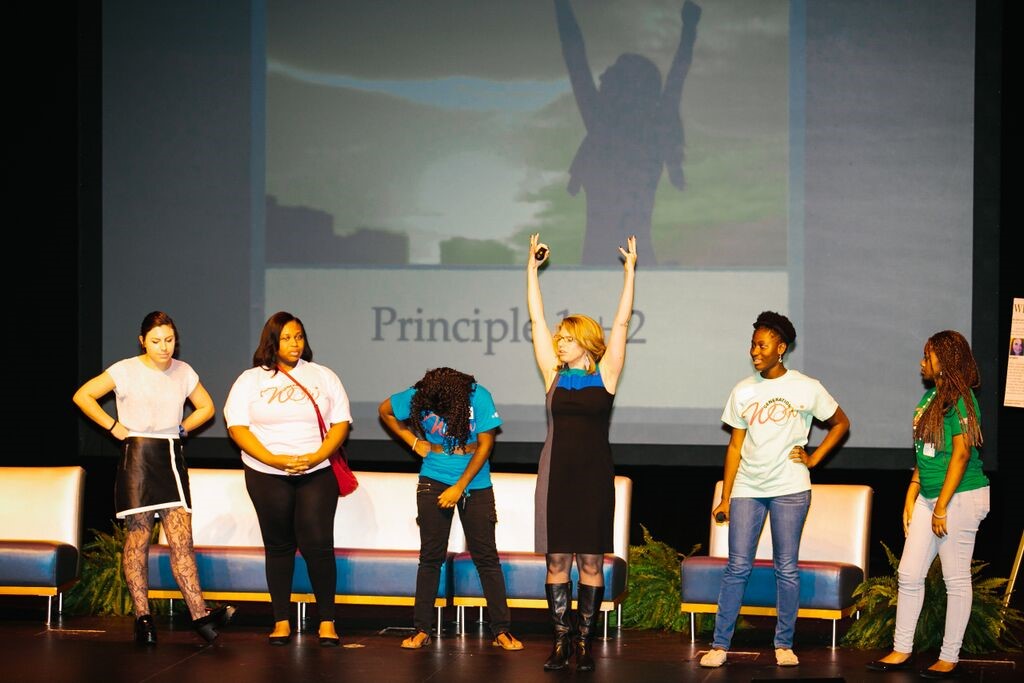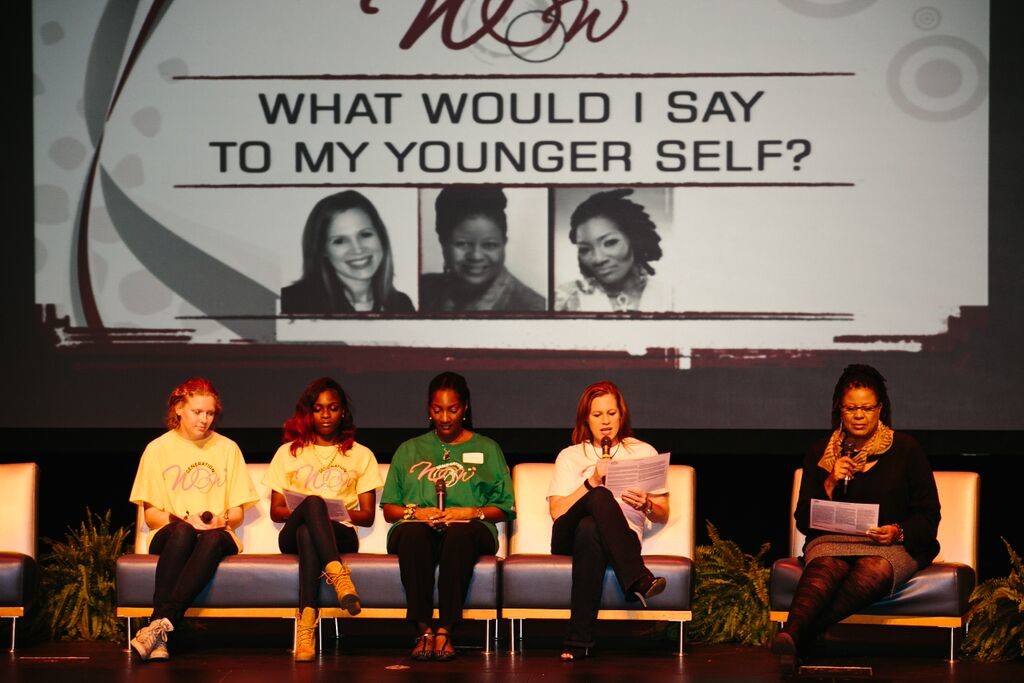 Karen Brown and Anita Spencer read letters they wrote to their younger selves, filled with moving life lessons for the young women in the audience. Our mentors were also inspired as Rylander, Handford and Mikheala Jennings read letters they had written to their future selves.
Former WNBA player and Founder of Simone4Children Simone Edwards took the stage to talk about her life and how she overcame many challenges to Walk into Greatness.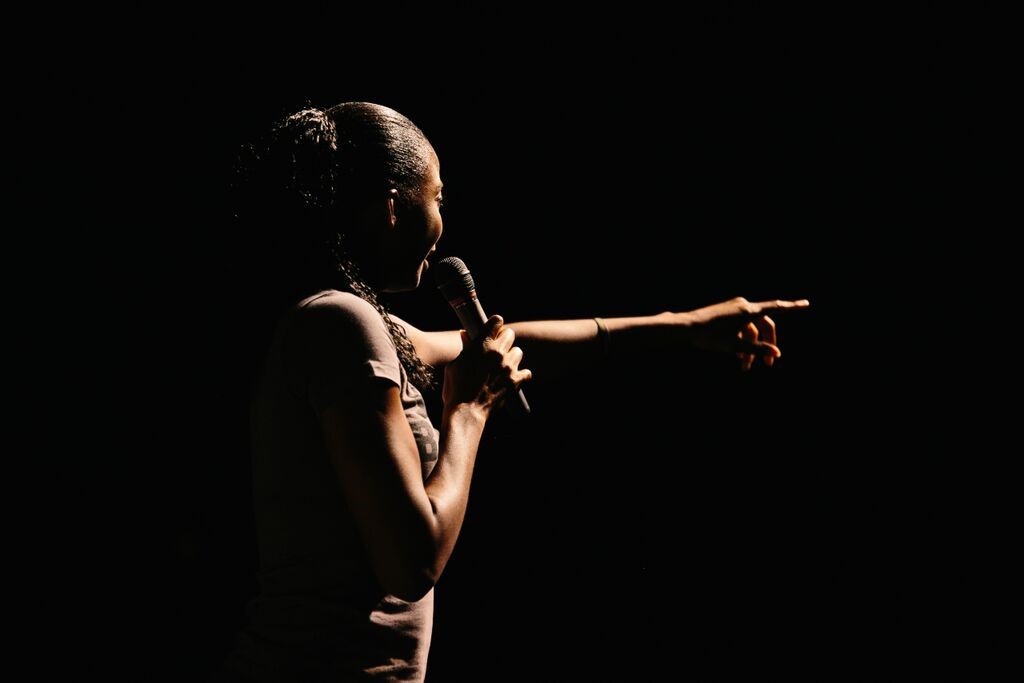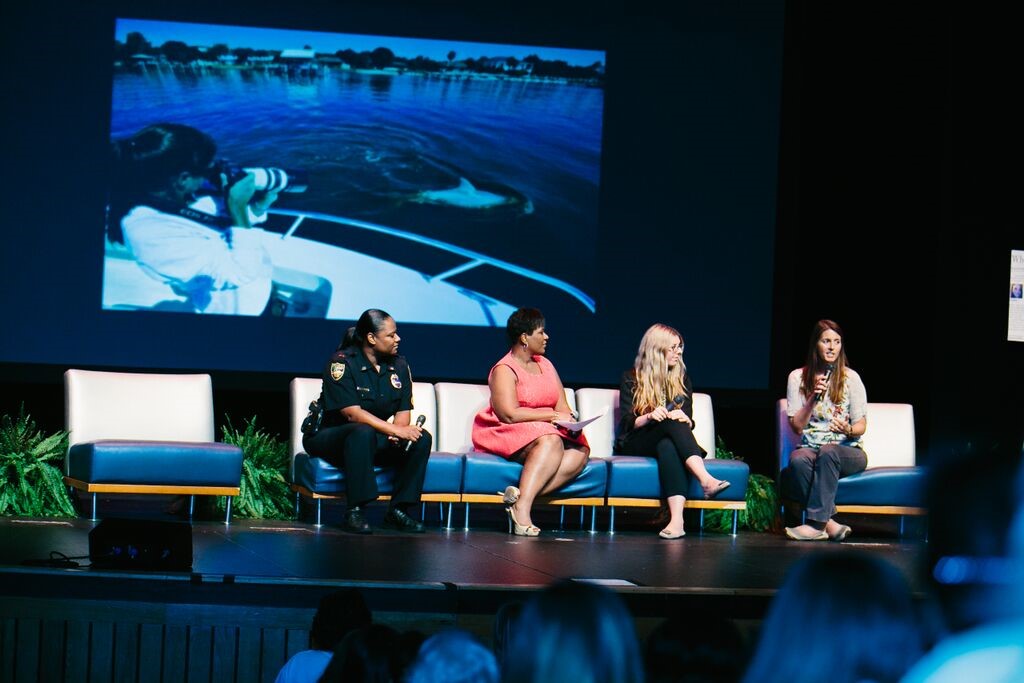 It is hard to be something if you can't see it. Exposure to new ideas, people, and conversations are what provides us with the motivation to go after our dreams. The panel members of
Being What You Can't See
, led by the talented Angela Spears, Lakesha Burton, Cassie Sadowitz, and Dr. Quincy Gibson, took the stage to talk to the audience about their career paths, passions, and challenges.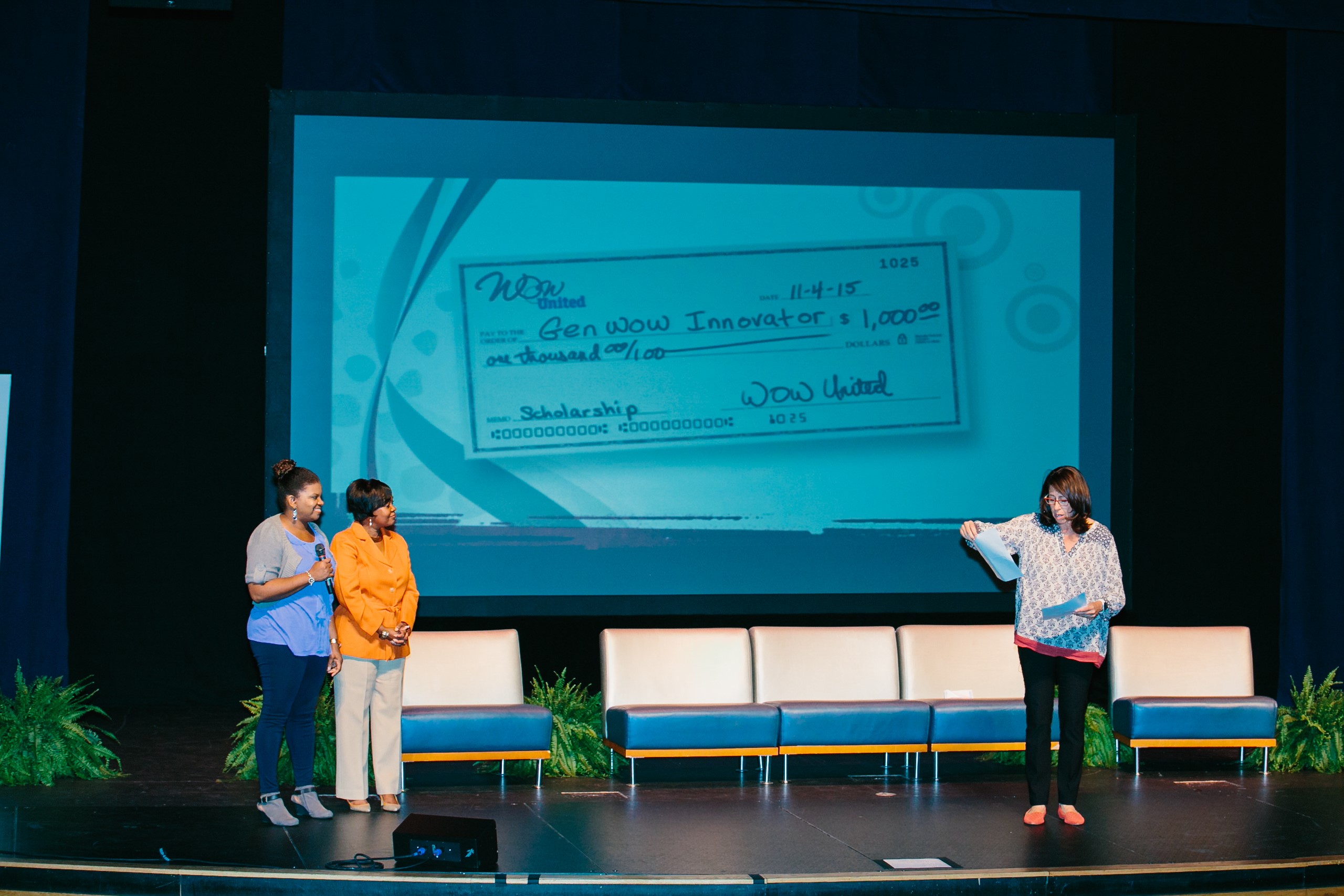 A virtual Lelia Duncan and real life Nicole Thomas took the stage to talk to the girls about the power of giving back and how it can change lives. This was the perfect introduction to the announcement of WOW United.
This year, Generation WOW has partnered with The United Way of Northeast Florida to offer the girls a new and innovative opportunity. Donna Orender and Coretta Hill spoke to the girls about the opportunity to apply for one of two $1,000 grants to be put towards a project to better the community.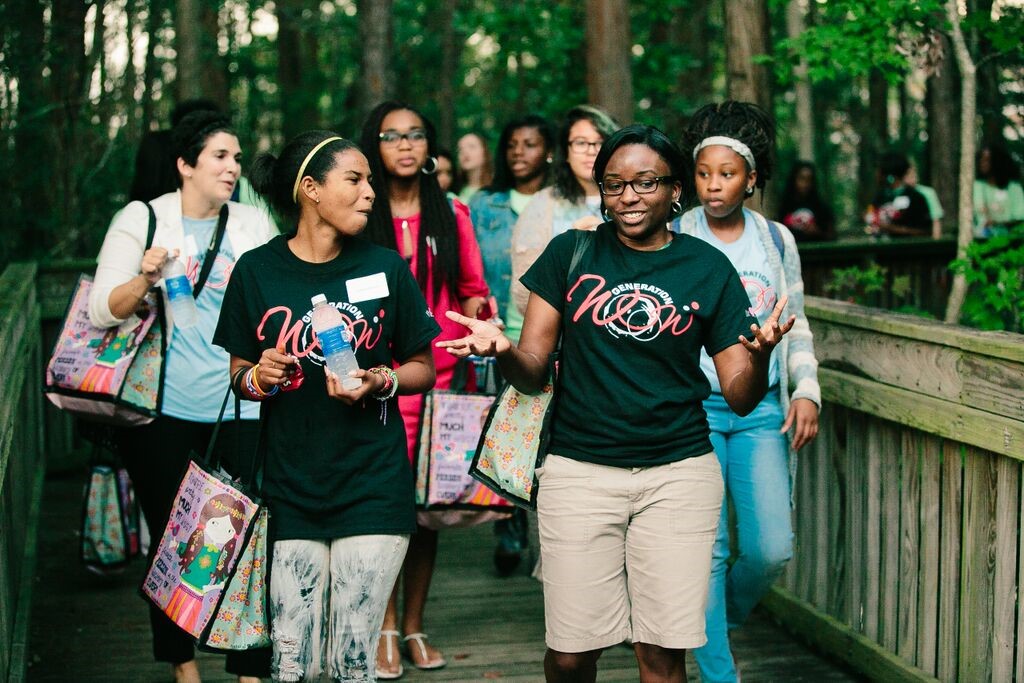 Walking and talking is one of the best ways to connect. It was a reciprocal learning process as both mentees and mentors took the time to build a connection that will grow throughout the school year and beyond.
Connecting and networking are valuable life tools and at Generation WOW, the process was initiated. We encourage all matched mentors and mentees to reach out to each other.
VOICES

"This was amazing! I am a teacher and will encourage my students to attend this for as long as it exists! My lie, and theirs, has truly been changed for the better today."
– – Shelby Thompson, teacher at St. John's Technical High School


"I had an amazing time and I learned a lot about myself and the type of person that I want to be."
— Evelin Vurve, 9th grader at Darnell Cookman High School


"Today I learned to stand strong, to be confident, and to love myself. I also learned that I can achieve anything."
– – Deajah Robinson, 11th grader at A. Phillip Randolph High School